SUPERVISION FOR COACHES
Stepping above a maze of thoughts, feelings, people and systems with an experienced professional enables insight, learning and clarity on your unique way of navigating through it safely and effectively.
Whatever stage you are at in your career as a coach, supervision provides a confidential, collegiate, non-judgemental environment in which you can pause, step back and reflect on your work in service of clean ethics, your development and the safety of you and your clients.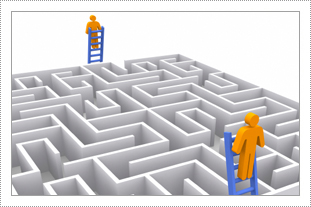 Transferring your insights from the most challenging as well as the most rewarding situations with your clients to your coaching practice ensures that you and your clients start benefitting immediately.
Contact Fruitful Coaching for a free consultation to find out what supervision can do for you.